On arrival
Check-in time

 for both cabins and camping is from 3 pm. When checking in, you will receive an 

access card

 which you will use to enter/exit the gates. You can also transfer money to the card and use it to pay for showers and washer/dryer in the service buildings. These cards are personal and may not be lent out to anyone else. They are valid until check-out time on the day of your departure and must be returned to the reception before you leave.
If you forgot to bring bed linen and towels, you can rent this from the reception. You can also rent crib and highchair if you are travelling with a baby.
If there should be anything wrong or missing, please notify the reception immediately after arrival. Do not try and fix the problem by yourself.
For everyone's comfort it is important that all our guests follow our regulations. These can be found in the reception, and here on our website. Enjoy your stay!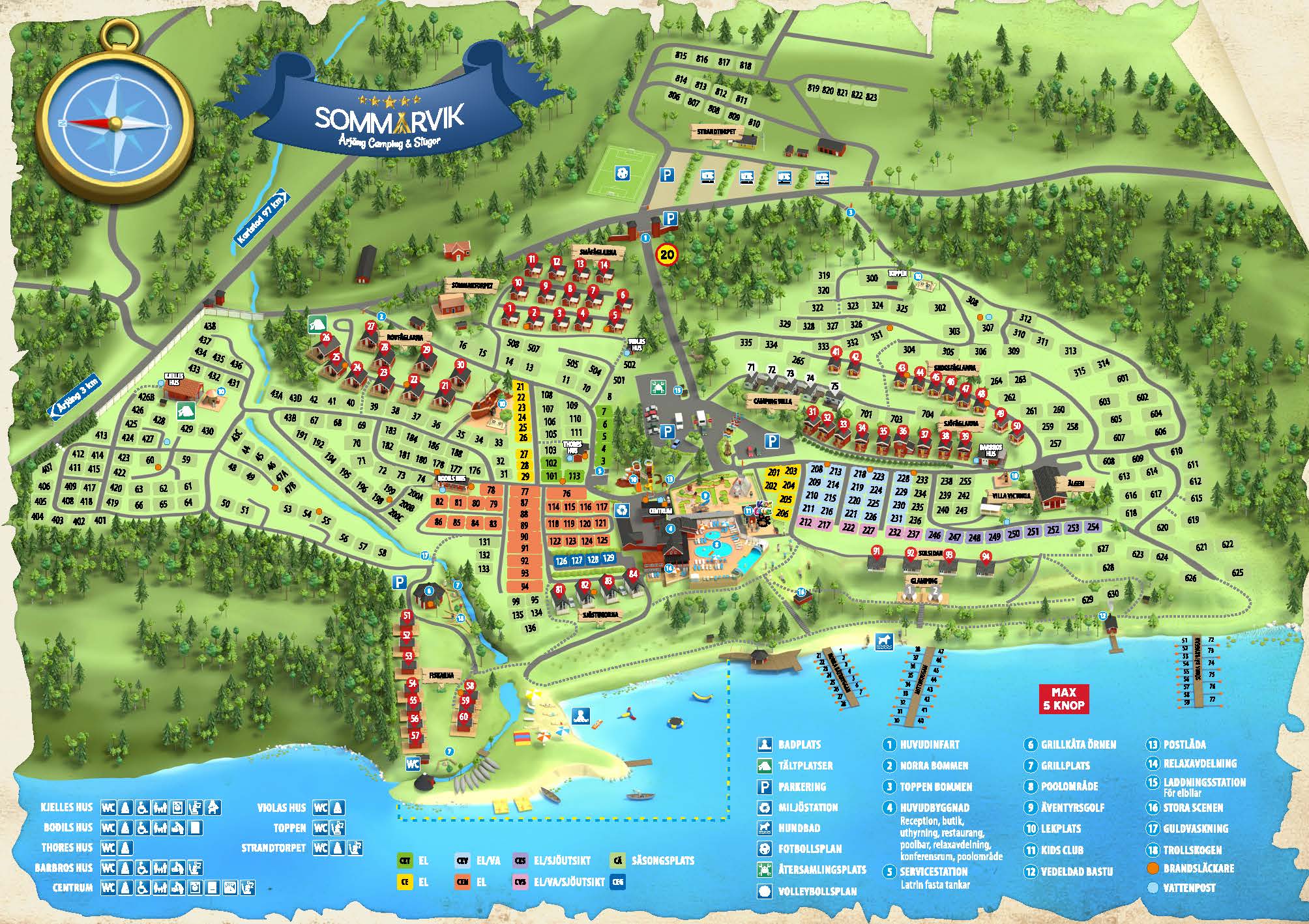 On departure
Check-out time 

for cabins is 11 am, for camping pitches 12 am. Contact the reception if you want to stay a little longer. For this there will be a fee per extra hour. Note! This is only possible if the cabin/camping pitch is available.
If you have stayed in a cabin, this must be cleaned thoroughly before departure. It is possible to buy this service from us. Notify the reception in advance. If you buy this service from us, you must still do the dishes and take out the trash. If there is any broken china or damage to the furnishings, this should be paid for in the reception at check-out. Trash must be sorted and recycled at the recycle station in the center of the campsite. We will check your cabin after check-out. If the cabin is not cleaned according to the instructions, we will send you a bill for this.
Keys and access cards must be returned to the reception. If the reception is closed you can leave them in the postbox outside of the reception. Since you must return the access cards on departure it is a good idea for you to drive your vehicle out to the main parking lot before checking out.
We hope you had a great stay! Welcome back!