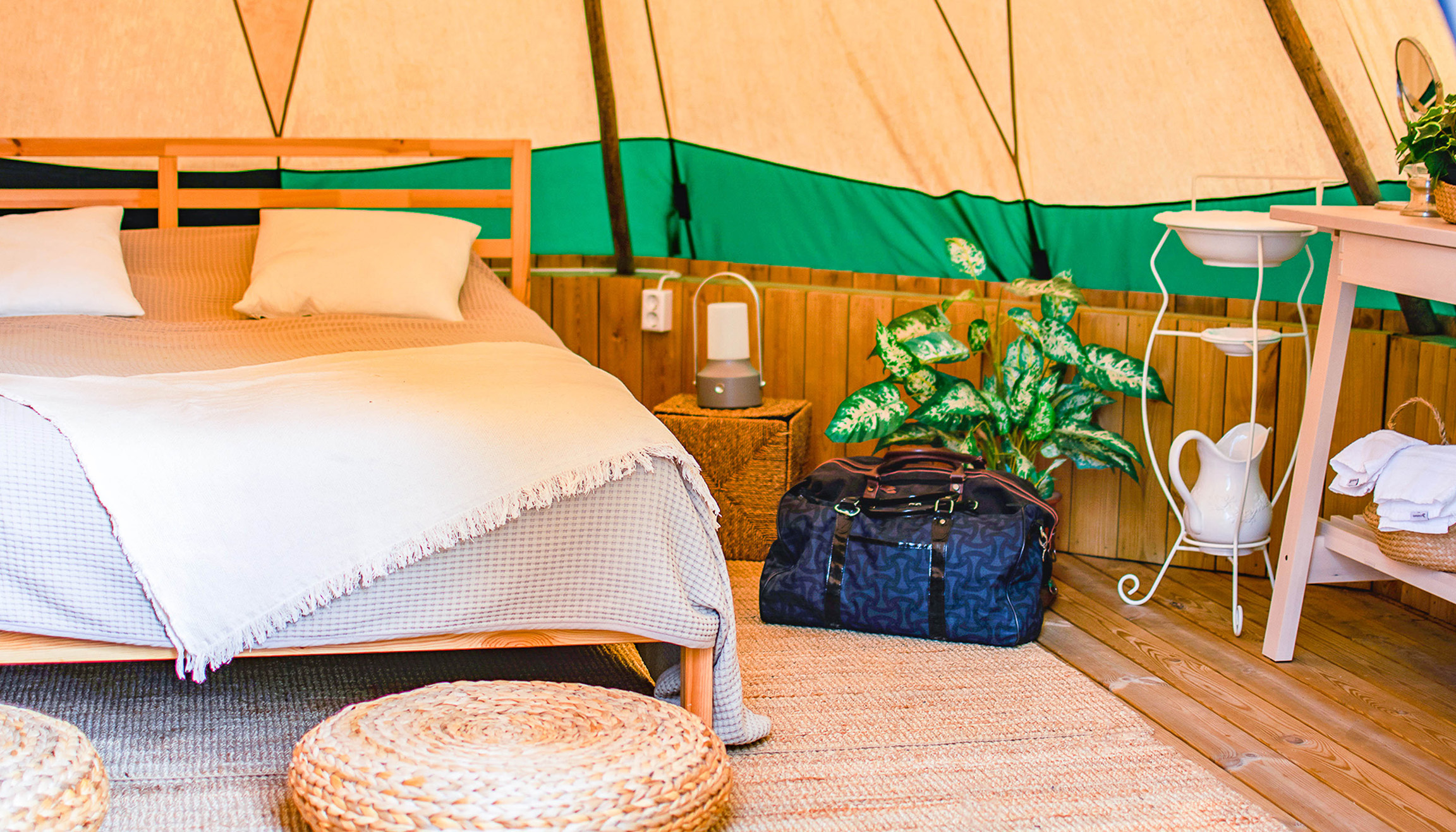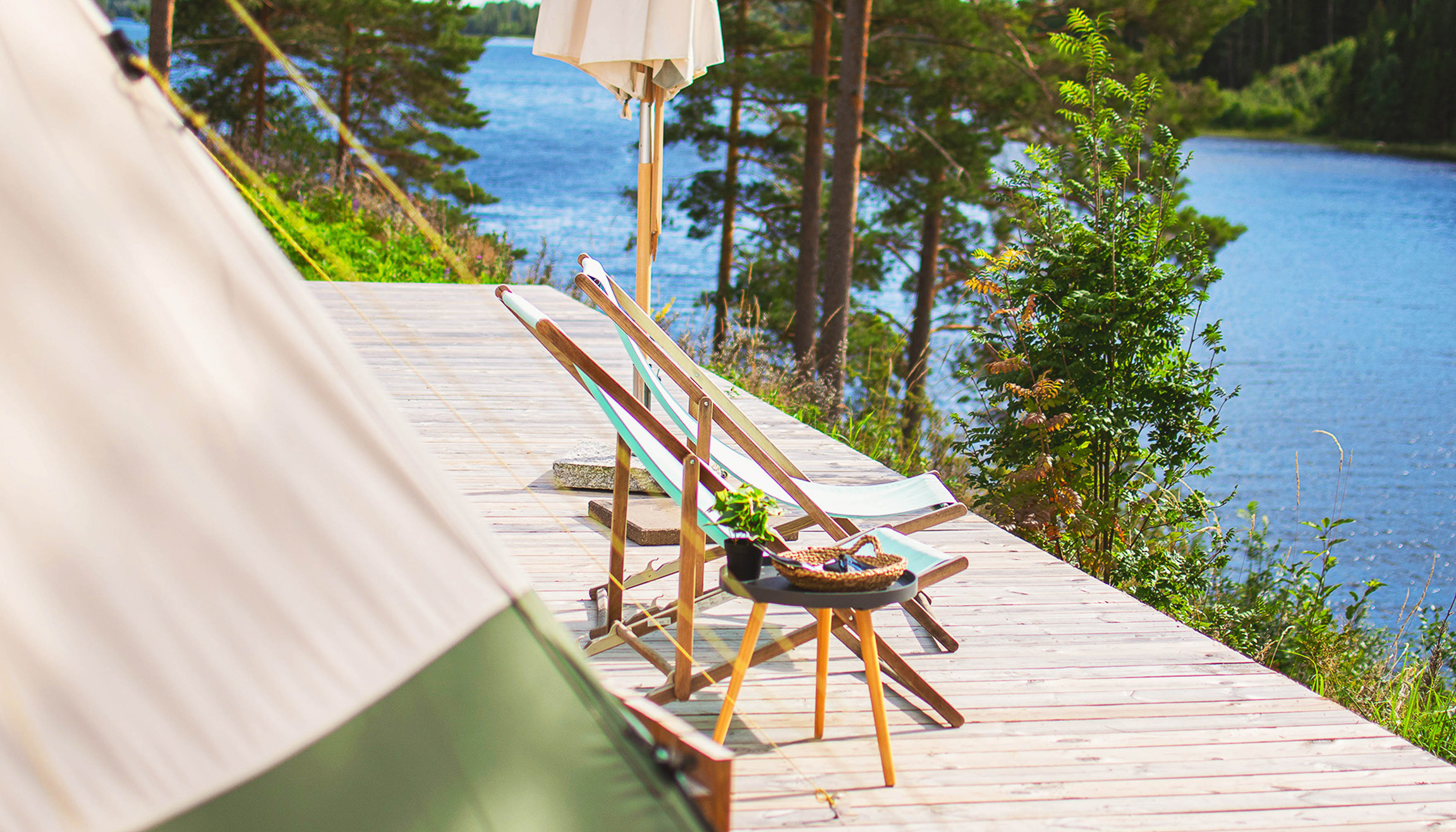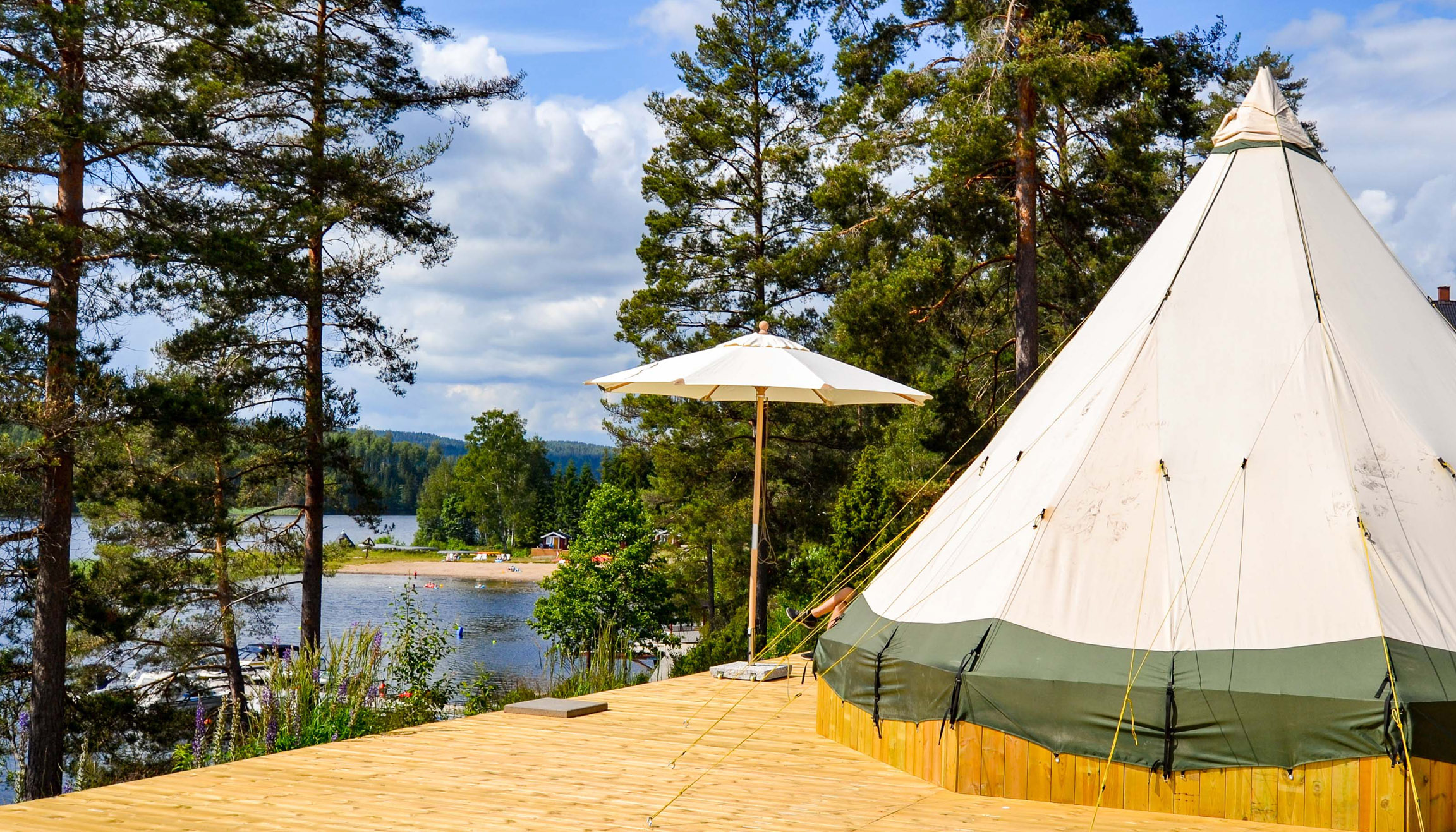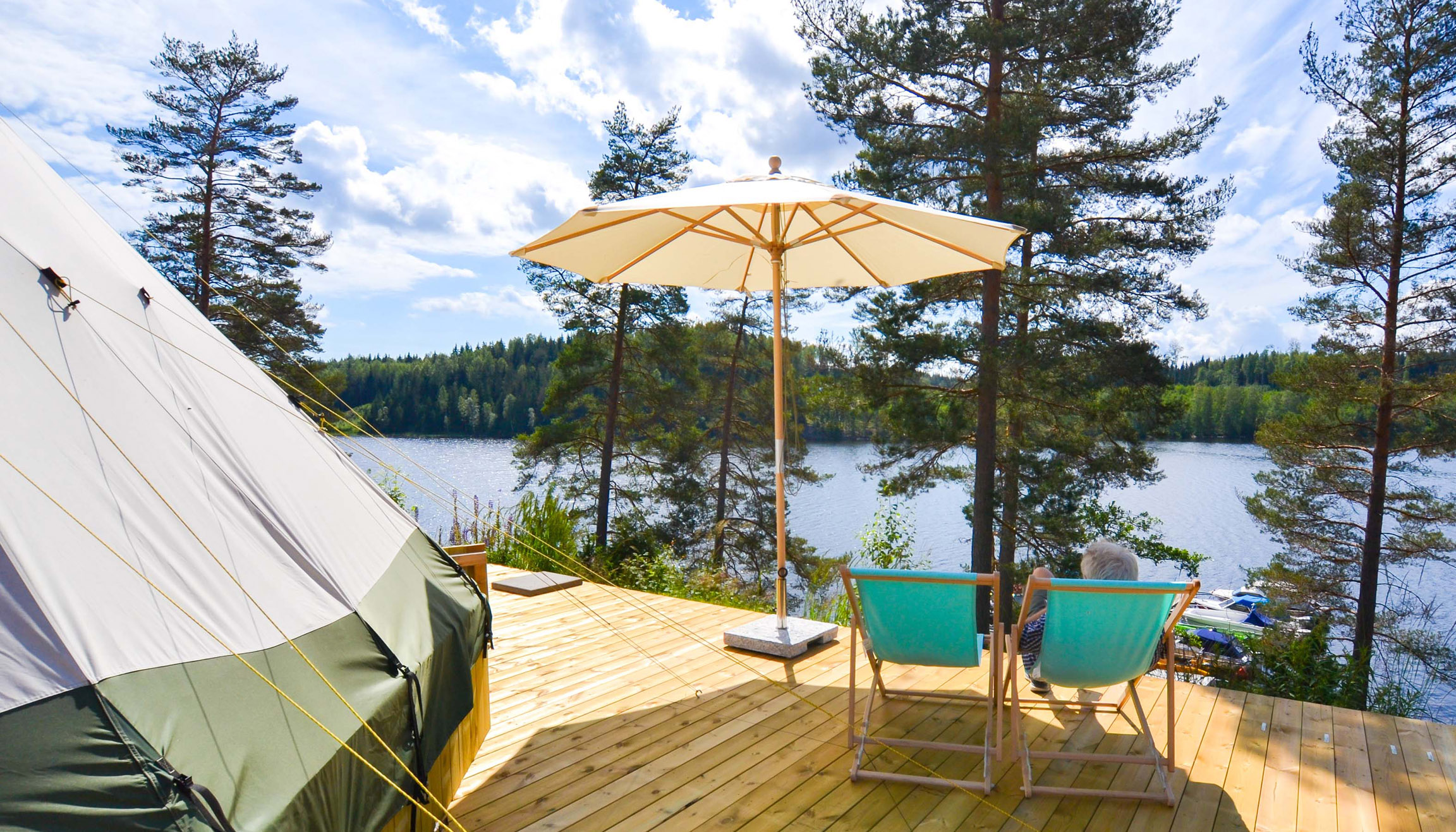 A different camping experience
Our glamping tents are located on a terraced hillside on the south side of the campsite, with lovely views of Lake Västra Silen. Wake up in the morning, fold up the canvas, and enjoy the view from the bed. Toilet, shower and kitchen can be used in service buildings closeby. Water tap with drinking water (cold water only) is located near the tents. Electricity is available as well as a small selection of kitchen utensils such as plates, glasses and cutlery, cutting board, kettle and a small refrigerator. Also, utensils for washing-up.
Bed linen and towels are included in the price. Final cleaning is also included but you are responsible for taking out the trash and doing the dishes.
Please note that the tent is locked with a padlock but we do not recommend leaving valuable items when the tent is empty. It is possible to lock in any valuable items in the reception. Like ordinary tents, the glamping tent does not have any temperature control system which means that it can get hot in the tent in the middle of day.
Breakfast can be bought in the restaurant during peak season. Outside that period you can buy breakfast packages in the shop. Lunch and dinner can be ordered from the restaurant and pool bar. If you would rather cook your own food you can use the kitchens available in the service buildings on site.
The glamping tents are open for reservations during a limited time in summer. The dates may vary. Book online or by e-mail or phone.
Glamping
Canvas tent with double bed for 2 people, with lovely lake views and large terrace.
This accommodation is suitable for those who wish to combine the close-to-nature camping feel with comfortable living. The tent is sparsely furnished with a double bed, refrigerator and various kitchen utensils. A tap for drinking water (cold water) is located near the tent and service building with shower and toilet is located about 200 meters away. The tent includes a large lovely terrace where you can enjoy the tranquility of the sunset.
West facing terrace with 2 sun loungers
Bed linen and towels included
Free wifi
Small fridge and simple household utensils such as cutting board, crockery, cutlery and kettle
Washbasin and dishwashing equipment
Pets are allowed in the glamping tent